Overhead garage doors weigh hundreds of pounds, and doors that are not properly maintained or which are equipped with older automatic garage door openers can be safety time bombs. All too common are the tragic stories of garage doors injuring or even killing children or pets who found themselves underneath a closing door. Modern automatic door openers with auto-stop and auto-reverse mechanisms have greatly reduced such accidents, but mishaps can still occur if the door and door opener are not properly maintained.
"I was very impressed with how quickly they responded to my request and Gabe's willingness to help! We had a 16 year old garage door opener that was problematic and wanted to replace it with a new smart garage door opener (upgrade) Everyone else we contacted either wanted a trip charge just for an estimate, or the earliest they could come out was 10 days to 2 weeks later. After not being able to shut our garage door again yesterday I was fed up and wanted it fixed NOW. Gabe came out and explained that the door wasn't closing right because the spring was improperly tensioned and showed us how the door should be balanced when halfway open. He then gave us choices. He could do the adjustment to the spring and adjust the old opener and we could probably get a couple more years out of it. He could install the new smart opener we had purchased already for us, although he couldn't warranty it for us because it was purchased elsewhere. Or he could install a new smart opener that he had brought with him and adjust the spring while doing that. We went with the 3rd option and he was finished in about an hour and a half. Everything works great now, no more issues. And if we do have an issue I know they can fix it same day or at least next day instead of 1-2 weeks later like everyone else. The only reason I didn't give them 5 stars is because his price was much higher than all of the other install quotes we dad (including the opener and laber). However, I understand that he had to get his markup on the garage door opener he had purchased and it was worth the extra money to us for the immediate service and just to have the project done and over with. Also I wanted to know how to get the opener to work on my smart phone and link it to my car and Gabe couldn't help me with either of those. He couldn't even tell me which of the MyQ apps in the list of 6 of them on my phone to install so I was on my own there. Another reason I didn't do 5 stars. I was able to get the app installed, although it was the second one I tried and it is connected and works now. But I still can't get it to work in my car so I guess I'll have to use the actual remote. Still we are satisfied with the job and would definitely recommend Elite Garage Doors. "
One aspect of hiring a garage door professional that differs, however, is emergency service. If you need after-hours or weekend service for a damaged or malfunctioning garage door or opener, be sure to ask your garage door contractor upfront about emergency service call fees, which can cost hundreds more than regular services. Unless it's absolutely necessary, you may save significant money by scheduling garage door repairs and services during normal business hours.
They sent Doug Fussell out to my house on the day after Christmas! I had only called them three days before! Doug was a premier technician, very thorough and very efficient. I expected him to take two days, since he was replacing two doors and adding openers on each door. He only took the daylight hours of one day! I could not believe how fast he was! In addition, he thoroughly taught me how to use the remote openers. I highly recommend them to anyone!
Steel garage doors are one of the most durable options that can be chosen for the home. These doors should carry at least a 24 gauge rating for strength.  Steel can be painted or purchased with a backed on finish that will complement the color scheme of a home's exterior.  Steel garage doors can be good deterrents for would be thieves that want to gain access to the home through the garage.  Steel doors can be quite heavy due to the materials used to construct them.

Center and level the first section after you install the brackets. The door must be level even if the floor isn't, so use shims under the section to level it. The rubber gasket on the bottom section will fill the gaps created by an unlevel floor. To hold the level in place, tape it to the section. To hold the section in place, lightly toenail a 16d nail into the frame and bend it over the section. Add brackets and rollers before setting them in place and stack one section on top of another, toenailing as you go up.
Response time was excellent. Alex was punctual, friendly, and knowledgeable. I had a 23 year old opener that I needed to replace. He came out and replaced it. It didn't take too long and he was professional in every way. I hope this new unit gives the service and longevity of the old one. We will see. From my experience with Precision Overhead Garage Door Service and Alex, I would use them again and I recommend them.read more
Automatic doors require not only the installation of a heavy door, but the motor and cables as well. Automatic doors are much more common now because of their convenience, but in a case such as the heavy wood door, they are a necessity. A strong motor is required to pull up a heavy door. However, automatic doors are not without their faults -- they quickly become a manual door when the power goes out.
Ricky appeared promptly at our appointment time, did a thorough safety inspection of our existing garage door opener, and explained the problems he found. Upon deciding to replace the door, he provided a complete and easy to follow set of options and samples from which to make our decision. Placing the order was a simple procedure, and Ricky was very knowledgeable and professional throughout our meeting with him.read more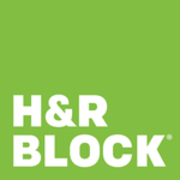 Great Garage Door provides quality garage door repair and installation services in Monticello MN. We know you have a lot of options when looking for a reliable service company, and that is why we have the best warranties and guarantees in the business. We stand behind our Minnesota products and services with over 30 years in the business and over 160,000 clients served.  We have a long list of happy clients that were once in your shoes and we'd like to learn how we can help you!
Garage doors cause injury and property damage (including expensive damage to the door itself) in several different ways. The most common causes of injury from garage door systems include falling doors, pinch points, improperly adjusted opener force settings and safety eyes, attempts at do-it-yourself repair without the proper knowledge or tools, and uncontrolled release of spring tension (on extension spring systems).
To help prevent garage door problems from occurring, the Institute of Door Dealer Education and Accreditation recommends monthly maintenance, including testing that the garage door opener is operational and inspection of the springs, rollers, pulleys, cables and track. Wipe down the tracks, preferably with a microfiber cloth to prevent lint from being left behind. Also, make sure to keep all the metal moving parts lubricated. However, do not lubricate plastic parts. Never reuse an old track with new panels.
You'll never ask yourself that question again. Just look at your phone to know for sure. Most smart garage door openers will tell you if it's open or shut. They'll send a message every time your garage door is opened or closed too, if you like. Electric garage door openers provide a huge amount of convenience and safety. Imagine you're in a hurry, it's raining out, you pull out of the garage then press the button on your garage door opener remote. The garage door closes, and you didn't have to get out of your car.
"Nathan was courteous and professional. He arrived on time and installed the garage door opener with no probelms. He tuned up our old garage door opener and installed it on our third car garage. He also added the new garage door opener to our cars for home link. I will call on Nathan for all my garage/ garage door opener needs and recommend him to my friends and neighbors."
Align the upper roller tracks by carefully lifting the door halfway. Lock it in place with two locking pliers, and install the supporting brackets on the back of the rails using 1-1/4 in. perforated angle iron (available at home centers and hardware stores). Install 1-1/2 x 1/4 in. stop bolts, with the threads to the inside of the track, at the end of each upper track.
In order for you to find the right style door for your home, you need a tool that allows you to try out available options on a picture that approximates the look of your home. Using the Precision Door Designer, you'll easily create combinations of color, panel design and windows options that quickly educate you about the right style door for your home
Step 2: Check the tracks with a level to make sure they're properly aligned. Horizontal tracks should slant slightly down toward the back of the garage; with roll-up doors, the vertical sections of track should be exactly plumb. Both tracks must be at the same height on the garage walls. If the tracks are not properly aligned, loosen but do not remove the screws or bolts that hold the mounting brackets, and tap the tracks carefully into position. Recheck the tracks with the level to make sure they're in the right position; then tighten the screws or bolts at the mounting brackets.
One of the last safety features on a garage door system is the manual release mechanism. Designed to disengage the garage door from the opening system should entrapment, a power outage or other malfunction occur, the manual release mechanism is most commonly found on the track that runs from opener to the garage door. It's usually a bright red handle that should hang no higher than 6 feet off the ground.
No matter what kind of door you are installing, be very careful. The instructions that follow are merely guidelines. You should read your garage door manufacturer's instructions and owner's manual very carefully before attempting either type of installation. And if you're a do-it-yourself greenhorn, skip this project and hire an experienced professional. It may be more expensive, but garage door installation is on the higher scale of DIY difficulty.

Torsion springs have three advantages over extension springs: They're quieter, safer and easier to fine-tune. Torsion springs are quieter because you don't have a spring knocking against a roller track. They're safer because when a spring breaks, it usually stays on the bar. Finally, you can fine-tune the tension on a torsion spring so the door is perfectly balanced. Setting the tension on torsion springs has always been very dangerous, but torsion and extension spring systems with easy, do-it-yourself tensioning (Photo 7) are available. If you don't use one of these DIY-friendly, easy tensioning systems (Clopay EZ-Set Spring and Wayne-Dalton TorqueMaster are two brands), you should hire a professional to release and set the tension on a torsion spring.
Instead, try other methods that might break the frozen connection between the door and the floor. For example, you can use a heat gun or hair dryer to melt the ice and free the door. Standard de-icing products can also work. And if you are careful not to damage the door or the seal on the bottom of the door, you can use a flat shovel or similar tool to chip away at the ice.
It is precisely on those coldest days of the year when you most need and appreciate the convenience of opening and closing your garage door quickly. Sadly, that's exactly the kind of day when moisture and cold can conspire to make this difficult. Garage doors can and do freeze to the garage floor. Sometimes it is just a minor icy connection between the two that can be broken when you hit the opener button. If the door refuses to budge on the first attempt, though, resist the urge to keep banging on the automatic opener button. This is likely to cause a more serious problem with the garage door opener—including, but not limited to, stripped gears, broken springs, and a burned-out motor on the opener.