Adding a new garage door provides a dramatic difference in your home's appearance. When neighbors pass by, when guests pull up, or when you return from work, your house will have a distinct beauty that makes it a landmark of the neighborhood. The unique look you've always imagined — as well as the material, the finish, and the insulation can be found in our wide selection of garage doors.
If you're like most people shopping for a new garage door you want to accomplish 3 things: Get a really good idea how your new door will look on your home before you buy it. Show it to people you trust to get their opinion and get a price quote. You probably would also like to do all of this quickly and without any sales pressure. If that's true you're in the right spot. The Precision Door Designer will allow you to find the right style door, share a picture of it on Facebook and email your selected options for a free price quote. All in less than 10 Minutes! Select a collection to begin or continue reading to learn more.
Your garage door is the most-used exterior door to your home. And a garage door opener is the most common way of opening and closing the door. The opener makes access to your home safe and makes it easy to come and go so you want your opener to work smoothly and quietly all year long. We can repair your existing garage door opener or set you up with a brand new one, from a variety of fantastic brands! Call Precision today to schedule an appointment!
Ricky appeared promptly at our appointment time, did a thorough safety inspection of our existing garage door opener, and explained the problems he found. Upon deciding to replace the door, he provided a complete and easy to follow set of options and samples from which to make our decision. Placing the order was a simple procedure, and Ricky was very knowledgeable and professional throughout our meeting with him.read more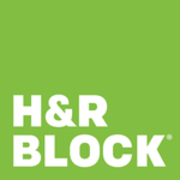 Mechanical garage door openers can pull or push a garage door with enough force to injure or kill people and pets if they become trapped. All modern openers are equipped with "force settings" that make the door reverse if it encounters too much resistance while closing or opening. Any garage door opener sold in the United States after 1992 requires safety eyes—sensors that prevent the door from closing if obstructed. Force settings should cause a door to stop or reverse on encountering more than approximately 20 lbs (9.07 kg) of resistance. Safety eyes should be installed a maximum of six inches above the ground. Many garage door injuries, and nearly all garage door related property damage, can be avoided by following these precautions.
The lightweight design also causes a decrease in the insulation of these doors, so individuals that live in colder climates may want to consider other options for their garage door needs.  Fiberglass does not corrode when subjected to salt-water like some other door styles out there.  Individuals that live in coastal areas will find this feature beneficial for their needs.
In addition to our damaged garage door repair services, we also provide and recommend preventative garage door maintenance in Bakersfield and communities throughout Kern County. Proactive maintenance is the best way to ensure your garage door is operating at its peak potential and that you put off costly repairs and replacement services as far into the future as possible.
You can reschedule or cancel your service at any time. To reschedule, simply go to Your Orders, find your service order and click on the 'Contact Provider' button on Your Orders page. To cancel, click on the 'Cancel Order' button on Your Orders page. Payment goes to the pro from your secure Amazon account. Because you aren't charged until the actual work is completed, cancelling a job doesn't require a refund.

The first safety feature is an automatic reversal system within the garage door opener itself. If the door is closing and an obstruction or solid object is detected – usually anything that slows or stops the door's normal operation – the door should automatically stop and return to the open position. The U.S Consumer Product Safety Commission has required a reversing safety feature on all new garage door openers manufactured since 1991.
Here is an odd problem that I cannot figure out. I am handy with electrical stuff, but this one has me stumped. My small kitchen appliances all work on a single circuit, with 5 outlets. One of those outlets has a 20Amp breaker built into it with a test and resent button (I never understood what the test button is for). I only have a toaster, a floor lamp and occasionally a coffee grinder plugged into the circuit. Suddenly, none of the outlets work. Nothing new, no new appliances, the whole circuit went dead. I noticed when I trigger the reset button, there is an immediate click and it goes out again. I have tripped and reset the main breaker on the circuit board in the garage, nothing. Power gets to the outlet, but it doesn't work and there is no electricity in any of the 5. I un plugged everything. Reset the breaker on the outlet. It clicked again immediately, still no electricity. I changed out the outlet, with a new one with breaker built in which I bought today at Home Depot. Same problem. I tested for electricity, the outlet with the built in breaker receives 120v electricity coming in, but it always seems to be shorted out and does not send it out. I assume that all of the 5 outlets are connected inline, so thinking that if I went one by one, I'd be able to find a short. I opened all of the boxes, checked everything and all looks clean, new, no problems. I completely disconnected the two outlets that are closest to the main one with thereset button and nothing.Help
Get a price quote on a New Garage Door- Use our super-simple garage door designer to learn about the available options, pick the ones you like best, and send it to us for a free quote. It's the fastest way to shop for a garage door on the web. In less than 10 minutes, you'll have a much better idea what you want and get a price without sales pressure. Click garage door designer to get started...
Garage Door Opener Company